The United States military is constantly on the look out for ways to take advantage of cutting edge technology.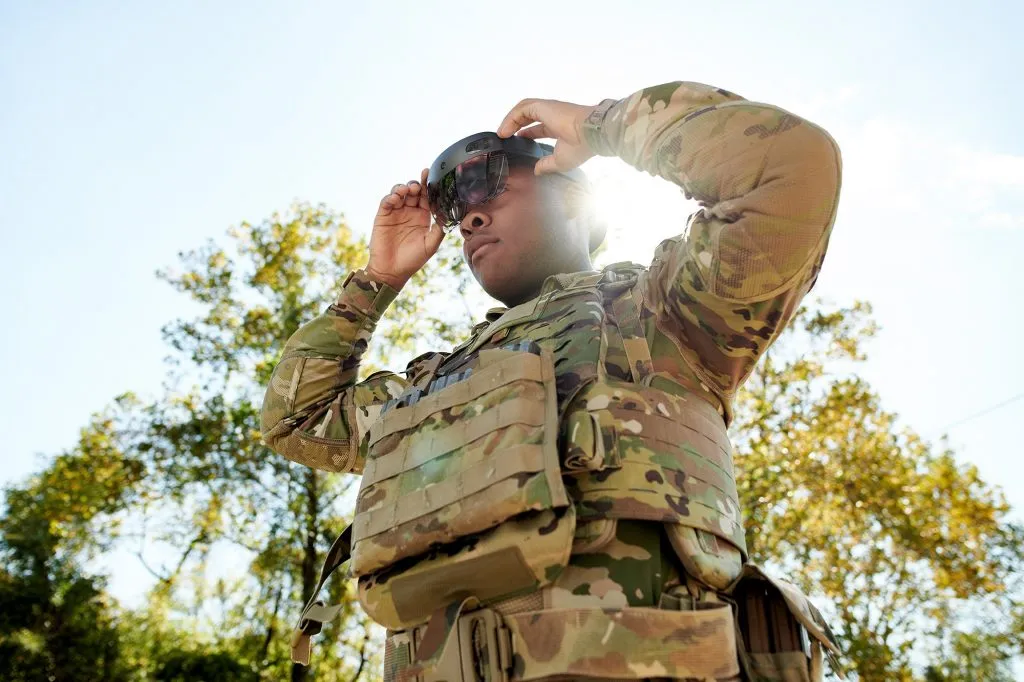 The military utilized drones years before it became available to the average consumer, and while virtual reality has crept into households around the world, the use of augmented reality remains limited for civilian use, despite its many potential uses. The United States Army recognizes the potential of having augmented information displayed in front of a user, which is why it recently inked a deal with Microsoft for specially designed HoloLens-based AR headsets. 
TRENDING: Congress Gives U.S. Veterans a Generous Mortgage Relief Program – Confirm Eligibility in 60 Seconds with Quick Quiz
Understanding Augmented Reality
It is important to first understand the difference between AR and VR. VR, or virtual reality, is commonly associated with video games. It places a user in a virtual world and allows the user to interact with elements within this virtual world (such as opening walking through a hallway that isn't there, opening a door, or firing a gun in the imaginary world. AR, shot for augmented reality, adds information over-top of what a user already sees.
There are some basic implementations of AR in everyday use right now. Google Maps, for example, allows you to open the app on a smart phone, the point the camera along a road and Google Maps will give arrow directions that curve around the roads as well as dots for points of interests, all as if the information was right in font of you (some games also use AR by making a game character appear within the normal field of view.
The Microsoft HoloLens AR headsets will take AR and make it accessible to wearers in the United States Army in ways the Army has not yet had access to.
What The Microsoft HoloLens Will Do For Soldiers
All of the specifics will not be released, but Microsoft, and the United States Army, have provided some information regarding what a soldier will be able to access and see while wearing the goggles. For starers, it will act like an upgraded HUD (heads up display), where information can be displayed in front of a user's eyes without distracting them. This can be everything from vital signs (heart rate, oxygen levels in the blood, and whatever else a soldier is being monitored for).
It will also provided real-time mapping, similar to the Google Maps application, only with far more information and tactical data. Night vision and thermal sensors will be part of the head wear as well. 
TRENDING: Military Families Receive Special Discounts & Offers with Top Home Security Companies (Save Hundreds)
How Much Is The Deal Worth?
Initially, when the United States Army decided to partner with Microsoft, it awarded the tech company a $480 million dollar contract to begin testing, as well as to start implementing some of the features and upgrades the military wanted to see with the final product.
Now, with the equipment approved and production set to begin, the overall production of HoloLens AR headset is estimated to be worth around $21.9 billion.
Production for the new headsets has already started. Neither Microsoft or the Army said when they expect the headsets to begin implementation into everyday training and seen in the field, although with the kind of money the Army (with with it both the U.S. government and American tax dollars) has tied into the headsets it will likely be sooner rather than later.
And, not to worry for anyone at home interested in purchasing their own HoloLens AR headsets. This will not throw off consumer-grade headset production. However, the consumer headsets will not have all of the tactical information and programming built into the headsets. That will remain with the military and out of the hands of any potentially interested civilians.