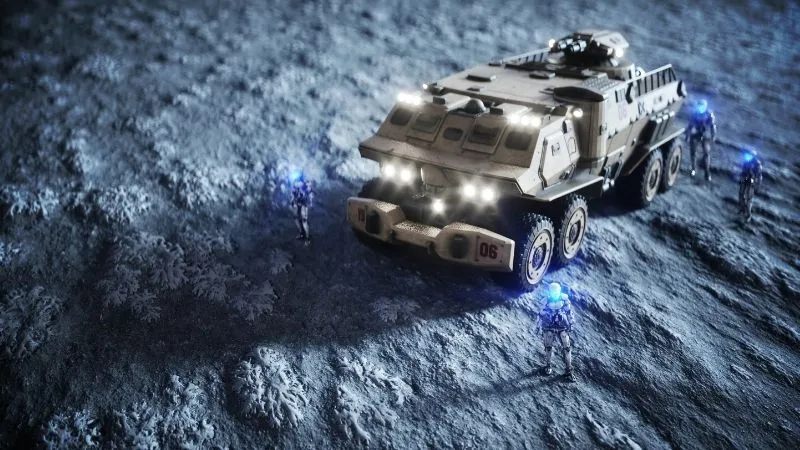 Space Force Is Now Fundamental
Flack thrown up by commentators trading opinions for a living has obscured the necessity of defense capabilities in space. Instead of focusing on real issues, geopolitical advances in technology, and prescient threats posed by the modern realities of space tech, many who inform the general public lean on partisan politics.
This is a fundamental error. Here, we'll explore solid reasons Space Force should continue to establish full defensive capability. Successful outcomes of associated DoD focus in this area include multiple advantages for American citizens. Considerations that will be explored here include:
Reducing Vulnerability From Foreign Threats
Addressing Advances In Technological Capability
Second-Year Integration Considerations And Commercial Potential
The UAP Angle
TRENDING: Congress Gives Veterans Generous Mortgage Relief Program – Calculate New House Payment Here
Reducing Vulnerability From Foreign Threats
America's defense capabilities in space have nothing to do with partisan politics and everything to do with national security. Primary threats come from Russia and China.
While Russia has a more tenured space program, budgeting limits capabilities. They have experience, but lack resources. China, meanwhile, has resources but little experience. There's a complimentary situation at hand between the space programs of both countries, and given their adjacent geography, threat potential to the United States from this region is high.
Space flight increases surveillance and attack capabilities; it's naive to assume China, Russia, or both won't take advantage. In LEO, or Low Earth Orbit, speeds impossible in normal atmospheric conditions become necessary–in the 17,000 MPH range. Technology allows precision in surveillance and attack capabilities, and looming ever larger is the reality of a foreign attack originating in space.
Addressing Advances In Technological Capability
Remote, or "robotic", tech like that in drones has continuously been core to space technology, and is in a state of constant refinement. These realities don't even factor in the private sector. Elon Musk and Space X aren't the only "third-party" players with eyes on space.
A new space race is here. China and Russia are well aware of this reality, and have–as Assistant Secretary of Defense for Space Policy John D. Hill informed the House Armed Services Committee–imposed control initiatives against space arms that are at the very minimum "disingenuous". They're trying to legally constrain America, a primary competitor.
Second-Year Integration Considerations And Commercial Potential
Even so, Space Force has moved forward, and this is good for national security. In its second year, integration of Space Force into joint force capability has been a primary focus. This involves developing, fostering, and strengthening relationships between varying organizations both military and otherwise in partnership with Space Force operations.

Collateral benefits of Space Force becoming an established, solid defense mechanism include technology and innovation for the commercial sector. As the Space Race fostered a technological revolution, Space Force breakthroughs developing from this new space race will have much the same potential.
The UAP Angle
Given the size and scope of space itself, not all potential threats may be purely localized. The DoD has also been compelled, in conjunction with National Intelligence leadership, to release an unclassified report on Unidentified Aerial Phenomena (UAP).
Whether the totality of UAPs are human technology produced beyond USA surveillance capability, or a non-human variable, remains to be seen. In either scenario, a well-armed, strong, functioning Space Force is fundamental to security. Given the first American Lunar landing was in the sixties, this measure is long overdue.
The DoD's Leading Position In This New Space Race Is Essential
There's a clear need for defensive capability in space as technology expands. China and Russia are in a position where they could pose a substantial threat to American interests from the vulnerability of space. Space Force has been established, and in its second year is strengthening ties with other branches of the military, even as it solidifies academia ties in the development of innovations and technology for later introduction into the commercial sector.
Also, the UAP angle has the potential to mean many things, and primary associated defenses will necessarily require space-based technological fortitude. Clearly, the evidence available indicates DoD focus on this new defensive space race is a good thing for America and the world.