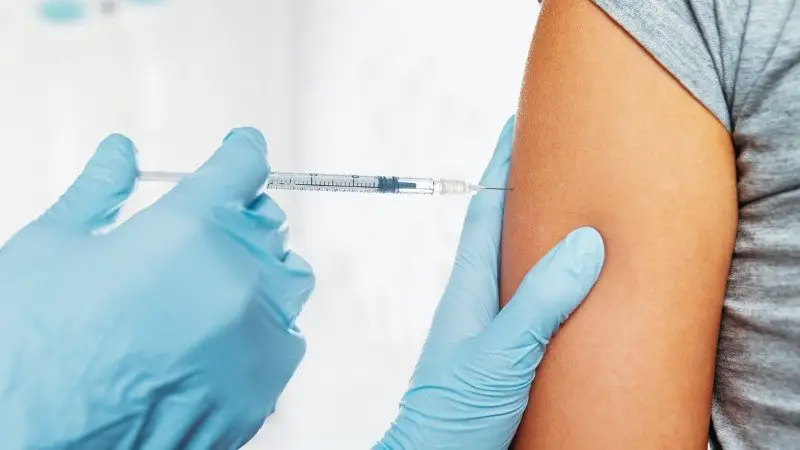 The Department of Defense has confirmed an abnormally high number of U.S. service members have developed a rare heart inflammation condition after receiving COVID-19 vaccines.
Defense Department officials are now sounding the alarm in hopes to bring attention to their findings.
In the researchers study, 23 previously healthy adult males developed the heart condition, which is known as myocarditis.
TRENDING: Veterans Given Huge Home Warranty Discount in 2021 – Get Your Free Military Discounted Quote in Seconds
None of the service members who were found to have the condition previously showed any symptoms of having any infection whatsoever.
In an article published Tuesday in JAMA Cardiology, U.S. Army, Navy and Air Force physicians described 23 cases of myocarditis in previously healthy males who developed the condition within four days of receiving a COVID-19 vaccine.

Physicians would have expected to find eight or fewer cases of myocarditis among the 436,000 male military members who received two mRNA shots, according to the study. But 20 military members developed inflammation after their second dose, including 14 after the Moderna shot and six after the Pfizer shot. Three developed the condition after their first vaccine.

…

An association between the COVID-19 vaccines and myocarditis was first reported in Israel with a case study in February involving a 19-year-old male. The U.S. military was the first to begin tracking cases in the U.S. population.

via Military.com
TRENDING: Congress Gives U.S. Veterans a Generous Mortgage Relief Program – Confirm Eligibility in 60 Seconds with Quick Quiz
Last week the FDA added a warning to the Moderna and Pfizer vaccines for the potential of developing myocarditis.
Thus far, there have been 323 cases reported by the CDC of people under 29 years old who have developed myocarditis after getting the vaccine. They are still reviewing 148 other cases.
Despite the cases of heart inflammation, officials say the rare side effect should not "diminish overall confidence in the value of vaccination."
However, they continued to say, "increased attention to myocarditis as a potential adverse event following immunization is warranted."