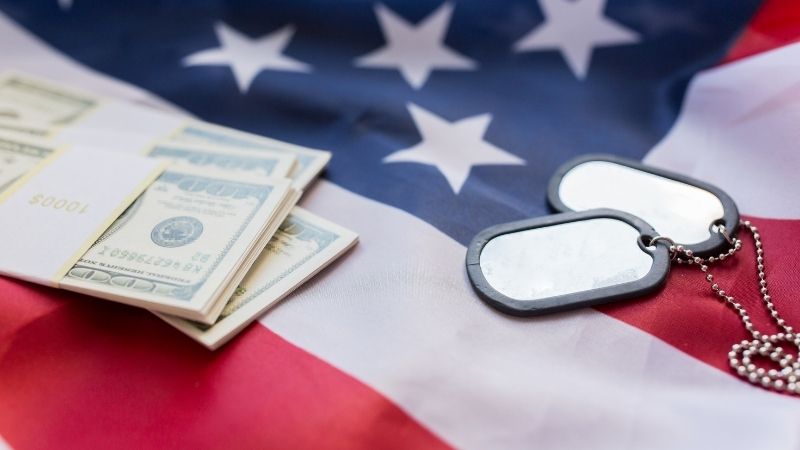 A House panel has backed a 2.7 percent pay increase for troops beginning January 1, 2022.
The increase was included in the $706 billion spending bill for the Defense Department for fiscal 2022.
Once signed into law, the bill would increase the Pentagon's funding by $10 billion compared to 2021 spending levels.
TRENDING: Congress Gives Veterans Generous Mortgage Relief Program – Calculate New House Payment Here
The 2022 pay increase falls a little short of the 3 percent increase troops saw last year.
Troops' pay raises are all but guaranteed each year, but don't always keep up with inflation and civilian pay boosts.

However, lawmakers for the past five years have opted to stick with the federal formula for pay raises and not make any changes, citing the need to keep military salaries competitive with private-sector pay.

For junior enlisted troops, a 2.7 percent raise in 2022 would amount to roughly $790 more a year in pay over 2021 levels.

For senior enlisted and junior officers, that hike equals about $1,400 more. An O-4 with 12 years service would see more than $2,600 extra next year under a 2.7 percent increase.

Military Times
TRENDING: Veterans Rushing to Claim Their New Home Security Discounts — Get Your Free Military-Discounted Quote in Seconds at USMilitary.com
The defense budget is expected to be a challenge for lawmakers in coming months, according to House Armed Services Committee Chairman Adam Smith (D-WA).
Conservatives believe the spending total is far too low to address current threats facing our nation. They would like to see the budget top $750 billion.
Progressives in Congress disagree and are pushing for further spending cuts, claiming the Department of Defense has seen too-late increases in the past few years.