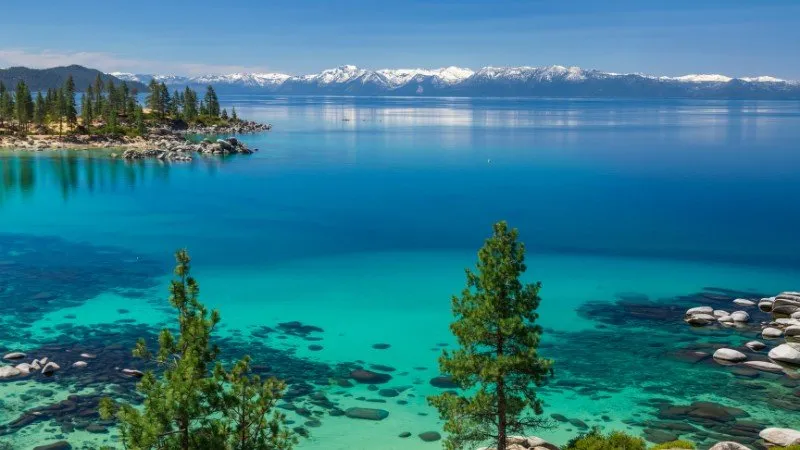 When you've devoted a part of your life to serving your country, you deserve special benefits even when it's time to relax. That's precisely why several hotels and resorts cater exclusively to military members and veterans. From pristine locations to special amenities, these accommodations provide a perfect mix of leisure and comfort, all while respecting the commitment and sacrifices of the military community.
Top Hotels and Resorts for Military Members and Veterans:
1. Dragon Hill Lodge, Korea
Nestled in the heart of Seoul, the Dragon Hill Lodge is more than just a place to sleep. It's an escape into Korean culture, offering guided tours, fine dining, and top-notch amenities, making it a home away from home.
2. Seward Resort, Alaska
For those who seek adventure and love nature, Seward Resort in Alaska is a paradise. With fishing, wildlife cruises, and glacier treks, the resort offers a full Alaskan experience.
3. USCG Lake Tahoe A-Frames, California
Immerse yourself in the beauty of Lake Tahoe. The A-Frames provide an idyllic mountain-side stay, making it perfect for those seeking a quiet and picturesque getaway.
4. Hale Koa Hotel, Hawaii
On the shores of Waikiki Beach, the Hale Koa Hotel stands as a testament to Hawaiian luxury. From luaus to spa services, military members are treated to a genuine Hawaiian experience.
5. Shades of Green, Florida
Situated on Disney World Resort property, Shades of Green offers military members a magical stay. With exclusive packages and prices, Disney dreams come true without breaking the bank.
6. New Sanno Hotel, Japan
Located in Tokyo, the New Sanno Hotel offers luxury at an affordable price. With cultural tours and authentic Japanese dining, it's a cultural immersion in comfort.
7. Edelweiss Lodge and Resort, Germany
In the Bavarian Alps, Edelweiss Lodge and Resort provides scenic views and winter sports. It's European luxury tailored for the US military community.
8. Kilauea Military Camp, Hawaii
On the Big Island's Volcano National Park, Kilauea Military Camp is for those who crave adventure. Hiking, sightseeing, and witnessing active volcanoes, it's nature at its best.
9. Armed Forces Recreation Center Resorts
These resorts, spread globally, ensure military members always find a touch of home, regardless of where they are. Each offers unique experiences tailored to its location.
10. Fort Sam Houston's Historic Quadrangle, Texas
Infused with history and culture, Fort Sam provides a unique lodging experience. With museums, shopping, and dining, it's a journey back in time.
Places to Rethink:
While many resorts cater to the military, not all stand up to the mark. Here are ten places military members have often found lacking:
Old Army Resort, Virginia: Aging infrastructure.
Blue Bay Inn, New Jersey: Less-than-stellar customer service.
Air Force Inn, Nevada: Complaints about cleanliness.
Naval Base Suites, Maine: Outdated amenities.
Gulf Coast Barracks, Mississippi: Limited recreational activities.
West Point Motel, New York: Inconvenient location.
Cadet Inn, Wyoming: Issues with maintenance.
Marine Base Bungalows, Florida: Frequent booking issues.
Soldier's Retreat, Georgia: Lack of modern amenities.
Desert Base Hotel, Arizona: High prices for the offering.
Conclusion
Whether it's unwinding on a beach, exploring a new culture, or seeking adventure, military-exclusive resorts provide experiences worth cherishing. It's essential to research and choose the right one to ensure a memorable stay. Remember, relaxation and rejuvenation are just as important as duty, and these resorts aim to provide just that.