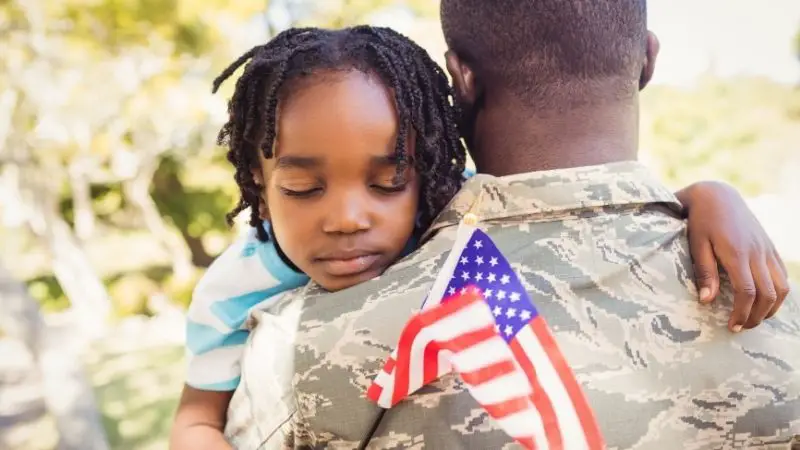 The U.S. House of Representatives has passed a new bill that would allow all veterans and their caregivers to get the COVID-19 vaccination by the VA.
The bill, titled the VA Vaccine Act, would also require the VA to vaccinate veterans even if they are not enrolled in VA health care.
However, veterans who are enrolled into VA health care would receive priority, the legislation stipulates.
TRENDING: Veterans Get FREE Credit Scores Today – Get Yours Here
The House passed the bill unanimously, and Rep. Mike Bost called it a "lifeline for veterans and their caregivers."
As the U.S. continues its race to vaccinate as many people as possible, the House has passed a bill that would grant the Department of Veterans Affairs the authority to vaccinate all veterans and their caregivers.

It is unclear how quickly the department could distribute the vaccine, but the measure would dramatically expand the scope of who the VA can vaccinate to include all caregivers of veterans enrolled in various VA programs, and veterans living abroad who rely on the Foreign Medical Program. There are about 9 million veterans enrolled in VA care, but there are 18 million total U.S. veterans, according to the U.S. Census Bureau.

Military.com
The measure now heads to the Senate, where a broader version of the bill was introduced.
TRENDING: Vets Across the U.S. Lining Up to Claim Their Payouts for Defective Earplugs Issued Between 2003-2015. See If You're Eligible for Significant Compensation
On top of veterans, their caregivers, and veterans living abroad, the Senate's version is asking the VA to also vaccinate spouses of veterans.
It also calls for recipients of the VA's CHAMPVA program to be able to get the vaccination.
"The goal is to try to help as many people around the veterans get a shot so that everybody can feel comfortable," said Jon Tester (D-MT), who helped introduce the legislation.
As of last week, the VA had vaccinated 3 million people. Currently they have the ability to vaccinate 350,000 to 600,000 people per week.