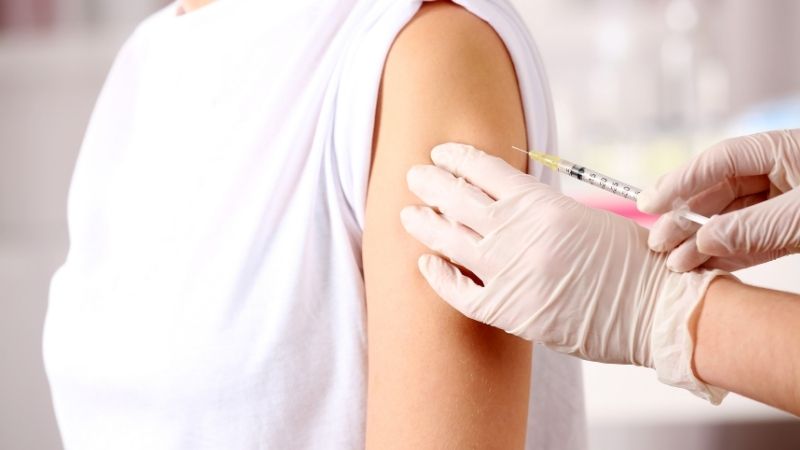 Exploring More Relevant Facts And Stats
Commands have been issued in preparation of mandatory COVID-19 vaccine administration; the earliest implementation of these preparations will be September 1st. That which is preventing total vaccine administration at the present time is requisite licensure through the Food and Drug Administration (FDA). This development is the result of an executive order. 

Presently, the legality of vaccination mandates is being examined by department officials, meaning implementation may yet be avoided. As of this writing, COVID-19 vaccination remains voluntary. However, that will change at the DoD's direction. So now, no mandatory preparation has been issued by The Pentagon.

Both Pfizer and Moderna have announced biologics license application submissions for associated COVID-19 vaccines. Once all data has been accrued, the FDA takes 60 days to approve according to associated guidelines. Whether or not the number is accurate, it is presently reported that approximately 70% of Army personnel have been vaccinated; that is according to Lt. Gen. Ronald Place.
TRENDING: Veterans Given Huge Home Warranty Discount in 2021 – Get Your Free Military Discounted Quote in Seconds
VA And Navy Perspectives On Mandates
This mandatory situation exists despite the fact vaccine demand has cooled throughout the military. However, administrative officials continue to mount pressure, and that extends even to the VA, who is considering plans to mandate COVID-19 vaccinations for staff.

Not to be outdone, the Navy is exploring mandated COVID-19 vaccines as well, even though more among their ranks have ostensibly taken the vaccine than some other branches.
Possible Exemptions
Because of the military's unique legal category in the United States, there are official means by which mandatory vaccination can be enforced. Whether or not personnel believe this is a good thing is irrelevant. Executive order ultimately outranks anything military leaders have the ability to do in line with their position. That being said, it's to be expected a high number of leaders in the military support this decision.
Still, some military personnel may retain exemptions. RIght now there are medical exemptions and there are administrative exemptions. Barring these alternatives, it's possible to resign if you're opposed to the changes. However, there could be consequences, and whether those consequences are worth such a move will greatly depend on the individual.
TRENDING: Congress Gives U.S. Veterans a Generous Mortgage Relief Program – Confirm Eligibility in 60 Seconds with Quick Quiz
Vaccination Options Available For COVID-19 In The Military
Presently, the Pfizer-BioNTech COVID-19 vaccine is a primary recommendation for military personnel owing to its use among adolescents. Additionally available vaccines could be taken based on specifications of varying military divisions. The three main families of COVID vaccines authorized in the United States include these branded vaccines:
Pfizer
Moderna
Johnson & Johnson
Being Prepared For What May Come In September
It may be possible to receive health-related or administrative exemption, though mandates could overrule those common exemptions. Presently the scope of the looming mandate is not yet known. While the military recently backed off on mandating the vaccine, owing to the prospect of "The Delta Variant", opinions are changing. The executive order that was issued is additionally a massive game-changer.
There are less than two months until September 1st. Current advisories are these: regarding the prospective change, make all necessary preparations prior September. In the event the mandate becomes official, and there are no health-related or administrative exemptions, military leadership will follow the official documentation which has been outlined in the executive order.