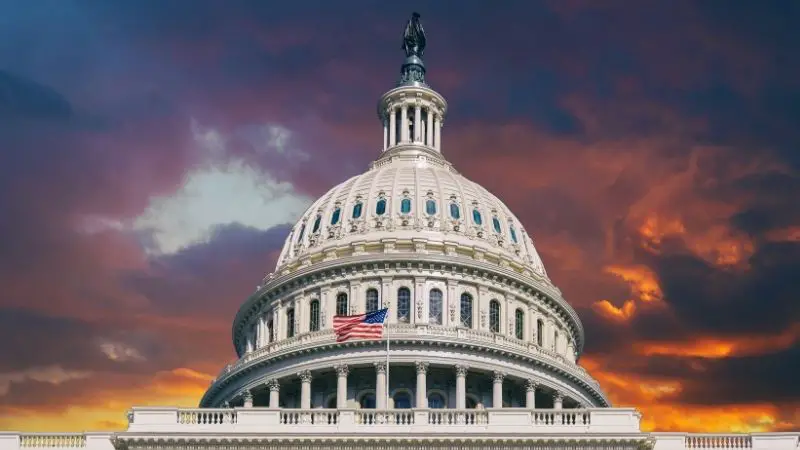 The National Guard swiftly deployed an Immediate Response Force (IRF) to the U.S. Capitol following Friday's attack on police.
The incident on Friday occurred just 3 months after an increased National Guard presence at the Capitol due to the Jan. 6 riot.
The attack Friday left one police officer dead. The suspect rammed his vehicle into the police, then attempted to attack the officers while armed with a knife. He was shot on the scene, and later succumbed to the injuries.
TRENDING: Congress Gives U.S. Veterans a Generous Mortgage Relief Program – Confirm Eligibility in 60 Seconds with Quick Quiz
"It is with profound sadness that I share the news of the passing of Officer William 'Billy' Evans this afternoon from injuries he sustained following an attack at the North Barricade by a lone assailant," stated acting U.S. Capitol Police Chief Yogananda Pittman.
Evans served in the Capitol Division's First Responder's Unit and was an 18-year USCP veteran.
National Guard troops mobilized, providing a more visual presence on Capitol Hill immediately following the attack. A large group of troops equipped with riot gear could be seen running toward the site of the attack, where they secured a major road that goes through the Capitol campus.

"The D.C. National Guard deployed an Immediate Response Force (IRF) composed of National Guard soldiers and airmen to the Capitol complex this afternoon to support the U.S. Capitol Police," the National Guard Bureau said in a statement.

Military.com
TRENDING: Veterans Given Huge Home Warranty Discount in 2021 – Get Your Free Military Discounted Quote in Seconds
At the time of the attack, there were already 2,300 National Guard members still helping protect the Capitol.
Security has been heightened at the Capitol the last several months.
Due to operational security, there has not been additional details provided on the IRF deployed at the Capitol.
No National Guard members were injured in Friday's attack on police.