The Navy SEALs and the Navy SWCC (Special Warfare Combatant-craft Crewmen) have decided to change their official creed.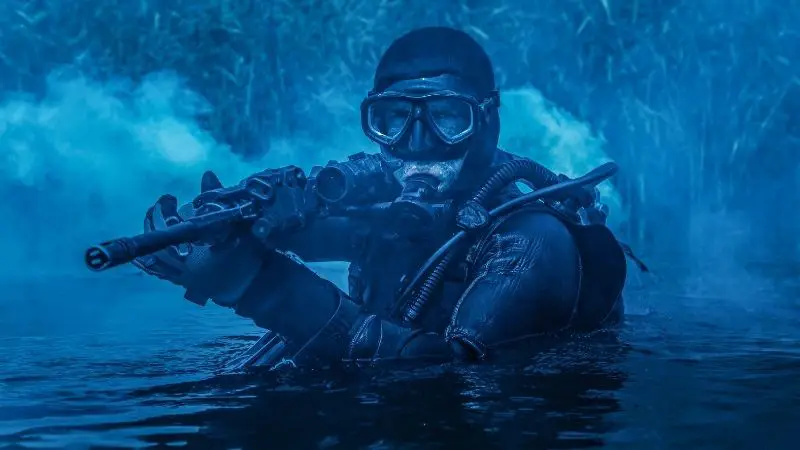 The new wording will now use gender-neutral pronouns, rather than the all-male terminology it previously used.
The word "brotherhood" in the ethos and creed statement has been replaced with "group of maritime warriors."
The phrase "a common man with uncommon desire to succeed" has also been replaced.  It will now read, "common citizens with uncommon desire to succeed."
BREAKING: Veterans get big break from current administration. Check eligibility in 60 seconds for $42k housing benefit on USMilitary.com
Navy Special Warfare spokesperson Lt. Cmdr. Matthew Stroup confirmed the changes to American Military News:
"Naval Special Warfare continues to deliberately develop a culture of tactical and ethical excellence that reflects the nation we represent, and that draws upon the talents of the all-volunteer force who meet the standards of qualification as a SEAL or SWCC," Stroup said.

Stroup said the changes to the ethos and creed statements were made to comply with changes in law opening the potential for women to join the elite military units.

"The previous versions of the SEAL Ethos and SWCC Creed were written prior to the law allowing women to serve as operators in Naval Special Warfare. The changes do not in any way reflect lowering standards of entry, rather they ensure that all those who meet the requirements to train to become a SEAL or SWCC are represented in the ethos or creed they live out. This improves the posture of the NSW force by ensuring we draw from the greatest pool of talent available.

Stroup confirmed, "To date, no women completed the SEAL or SWCC qualification training pipelines."
SPECIAL: 7 big military discounts most veterans don't know they can get
The new version of the ethos is already up on the official site for the Naval Special Warfare Command.
---