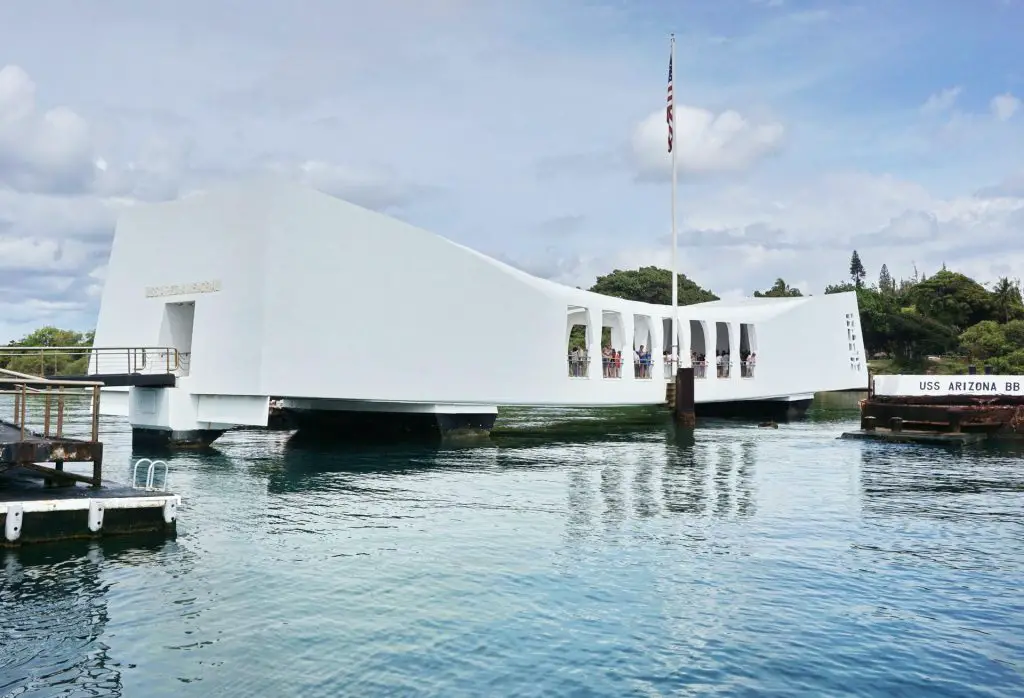 The Navy officer in charge of operations at Red Hill Bulk Fuel Facility in Joint Base Pearl-Harbor-Hickman of Honolulu, Hawaii, was fired following a recent fuel leak.
According to a statement from the US Navy, Rear Adm. Kristin Acquavella will temporarily replace Capt. Albert Lee Hornyak "due to a loss of confidence in [Capt. Hornyak's] ability to perform his duties following a series of leadership and oversight failures."
TRENDING: Congress Gives U.S. Veterans a Generous Mortgage Relief Program – Confirm Eligibility in 60 Seconds with Quick Quiz (Sponsored)
The Most Recent Fuel Leak at Pearl-Harbor-Hickman
According to a press release from the Navy, the 30-gallon fuel leak occurred at 12:11 p.m. on Friday April 2. At the time, crews were removing water from fuel tanks in a routine maintenance procedure.
Shortly after the leak, response teams reported it was under control and they will continue to monitor the area's drinking water.
Past Fuel Leaks
While the most recent fuel leak seems small, it is the third in a series of fuel leaks that have plagued the WWII-era fuel storage site. In November of 2021, about 14,000 gallons of a water-fuel mixture were released into a fire suppression system drain line.
The EPA reported that 93,000 people were affected by that fuel leak with some residents moved into temporary housing. Residents reported gasoline smells and health problems from contaminated water. An inter-agency team including the EPA, Navy, Army and Hawaii Department of Health completed drinking water restoration in March 2022.
In May of 2021, 1,600 gallons of jet fuel leaked during a fuel transfer. A local news source reported that the Pearl-Harbor-Hickman fuel leak occurred after a technician failed to close valves properly during the transfer. All but 36 gallons were reportedly recovered and did not affect Honolulu's drinking water.
A Large Fine and Closure of Red Hill
Following the May 2021 leak, the Hawaii Department of Health fined the Navy $325,000 for failing to maintain and properly inspect the Red Hill site.
In response to these growing health and environmental concerns, Secretary of Defense Lloyd J. Austin III announced the defuelling and closure of Red Hill in March of 2022.
In his statement, Austin said the Navy will have a closure plan by May 31 and will complete it within a 12-month period. To the families affected by the leaks, he said, "We owe you a return to normal. And you have my commitment to that end."
Consequences for Capt. Hornyak
Capt. Hornyak began his command of Red Hill Bulk Fuel Facility in August 2021. The most current fuel leak and the November 2021 leak occurred under his command. Though the officer has been fired, he has not been court martialed and is still an active member of the US Navy.
According to the Honolulu Civil Beat, NAVSUP Director of Corporate Communication Richard Spiegel stated Capt. Hornyak will be re-assigned according to the Navy's needs.