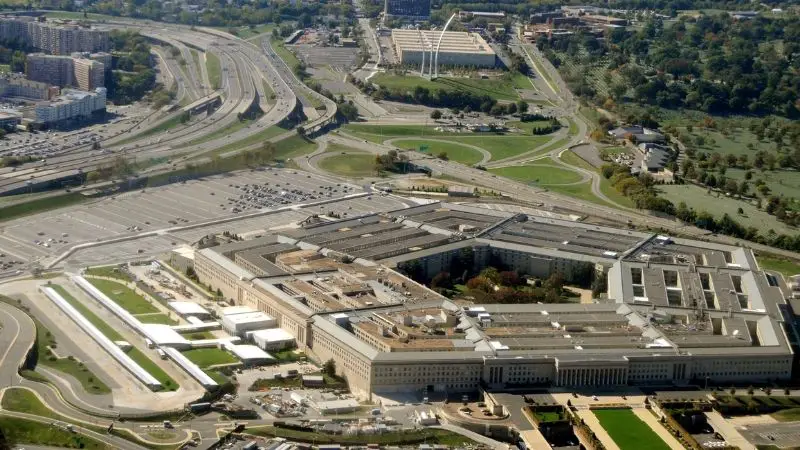 Just The Facts
Presently the Pentagon is defining certain ideology as extremist, and extending that definition to active-duty military personnel who may fit this category according to their new definition. The idea that they have a new definition of extremism stems from the facts, which will be explored here.

But let's first consider what traditionally leftist sources say about those concerned with the negative actions that took place on January 6th. According to CNN, approximately 150 people are targets of interest in the events that cold Wednesday. Time reports 14% of that number–or 21 people–had a military background. For this, the news is they're going to try and "vet" the whole military. Please pardon any unintended sardonicism in this writing, it's going to be hard to keep out.
TRENDING: Congress Gives U.S. Veterans a Generous Mortgage Relief Program – Confirm Eligibility in 60 Seconds with Quick Quiz
Population Saturation And Geography
In order to interpret the facts in a way which most closely represents the truth, it is fundamental to look at information from more than one political angle. Ideally, left, right, center, and fringe perspectives must be explored. Mainstream interpretation of the events on January 6th relies on a number of things, not least of which the general public's lack of familiarity with the region. Washington D.C.'s historical monuments are massive.

The distance from the point at which America's 45th President and Commander in Chief Donald Trump spoke on that day, and The Washington Monument, is between a half mile and a mile–the distance is easy enough to measure on Google Maps. From The Ellipse (where Trump spoke) to the Capitol building is 1.6 miles–you can get there in a little less than that on foot.

It is known that the Ellipse was so over-full that they set up more than one jumbotron, and this served the "overflow" area. From the tip of the ellipse to its south end, and filling the entirety of the space, were approximately 300,000 people. The overflow area stretched to the Washington Monument. There was a square half mile so full of people, they had to climb on top porta-potties and into trees to see. Three square feet per person puts over 4,000,000 people in that space–just multiply 5,280 by 5,280 for square feet in a mile, divide by two for a half mile, then divide by three for square feet–you get 4,646,400. Saying only a million there is more than conservative given the space available. 
TRENDING: Congress Gives U.S. Veterans a Generous Mortgage Relief Program – Confirm Eligibility in 60 Seconds with Quick Quiz
Do We Know How Many Were There?
The thing is, it's next to impossible to get an accurate, non-biased representation of how many actually attended the event that day. But it's safe to say thousands–tens of thousands–had a strong military background. That 21 out of tens of thousands is being used to "vet" the entire military is something which strains credibility.
Polls indicate 52% of veterans were pro-Trump in 2020; of 18,000,000 approximate veterans, that's 9,360,000. Out of a population of 330+ million, 2.8%. If there were 1,000,000 people at The Capitol, and 2.8% of them were veterans, that's 28,363. Multiply that by four if there were 4,000,000+ there. And of that number, approximately 21 souls involved in the disruption at The Capitol Building had military background.
Tens of thousands didn't. And when it is considered that, at minimum, 150 people out of 1,000,000 are suspected, this information clearly shows there seems to be even less justification for the Pentagon's action. At a Rolling Stones concert of 300,000 in 1969, four people died. A pity the politicians of that day didn't characterize this event in the same breath they mentioned Pearl Harbor, like Chuck Schumer did.
Further Exploring "Time" Statistics And Digesting The Data
The number 18,000,000 for American veterans was derived from the earlier article from Time, which also says there are approximately 1,300,000 active duty members. And yet 21 people are being used to justify the Pentagon "targeting extremism in U.S. Ranks"? There must be information on the inside the public, and those whose lives generally are centered around the military, just don't know. Because to the untrained eye, this appears a colossal waste of resources for political reasons, and conducted in a way that will necessarily have a negative emotional impact, and an unpredictable collateral fallout, on those who have devoted their lives to the service of the United States of America. How will veterans who have seen battle respond?