Gunshots were fired upon a team of National Guardsmen patrolling the volatile streets of Minneapolis on Sunday.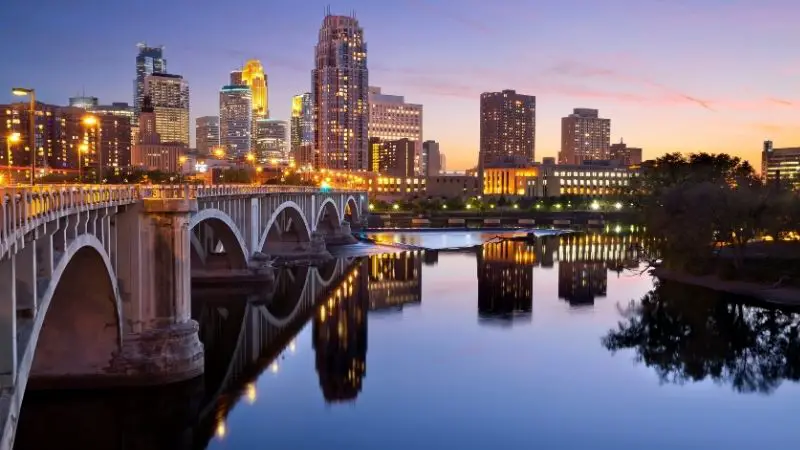 The Guardsmen were working alongside Minneapolis Police Department officials to keep the peace during the ongoing Derek Chauvin trial.
The shooting occurred around 4:20 a.m. when unidentified assailants drove by in a "light-colored" SUV and opened fire on the Guardsmen.
TRENDING: Military Families Receive Special Discounts & Offers with Top Home Security Companies (Save Hundreds)
The Minnesota National Guard released a statement following the incident and confirmed two Guardsmen received "minor injuries."
One of the Guardsmen was taken to the hospital after being hurt by shattered glass.
Officials say one guardsman was hit by shattered glass while another suffered what they say were superficial injuries.

The National Guard is part of Operation Safety Net, a coalition of law enforcement agencies in the Twin Cities set up to prevent riots during the Derek Chauvin trial. Since the unrest that has followed the police shooting of Daunte Wright in Brooklyn Center, Operation Safety Net has moved to Phase 3 of its operation, putting the National Guard on guard around the Twin Cities.

Over the past week, some activists have decried the presence of military members across Minneapolis and elsewhere — along with the National Guard's role in breaking up protests in Brooklyn Center.

via FOX 9
TRENDING: Congress Gives U.S. Veterans a Generous Mortgage Relief Program – Confirm Eligibility in 60 Seconds with Quick Quiz
"I am relieved to know none of our Guardsmen were seriously injured," Minnesota National Guard Adjutant General Maj. Gen. Shawn Manke stated.
"This event highlights the volatility and tension in our communities right now. I ask for peace as we work through this difficult time."
Minneapolis faced several months of riots following the death of George Floyd.
Protests and riots then returned to Minnesota last week following the officer-involved shooting of 20-year-old Duante Wright.
The trial for Derek Chauvin is currently wrapping up, with closing arguments scheduled for Monday.