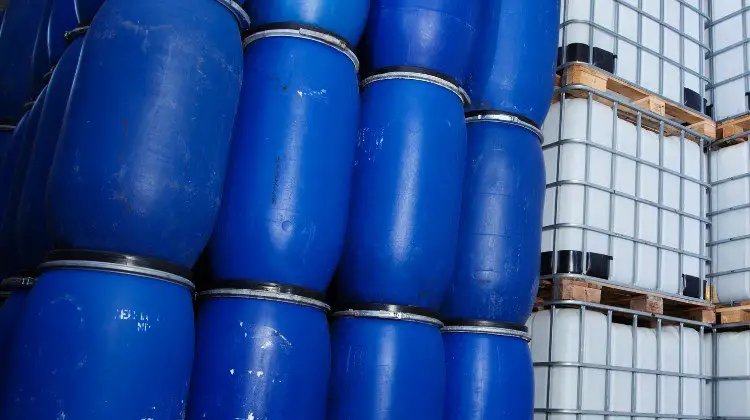 The tug-of-war between regulatory efforts to restrict "forever chemicals" and the US Military's pushback citing operational readiness concerns is intensifying. PFAS (per- and polyfluoroalkyl substances) have been integral to numerous military applications, from uniforms and batteries to microelectronics and more. However, their link to serious health conditions cannot be overlooked, leading to a complex scenario where national security interests and public health concerns are at loggerheads.
The Military's PFAS Dependency
The Department of Defense (DoD) heavily relies on PFAS for its operational needs. Found in helicopters, airplanes, submarines, missiles, and even mundane items like uniforms, these chemicals provide critical properties like water and oil repellency, durability, and fire resistance. The Pentagon's report to Congress highlights the extensive use of PFAS, underscoring their importance in military readiness and sustainment.
The Health Implications
Despite their utility, PFAS pose significant health risks. Linked to cancers, developmental delays in children, thyroid dysfunction, and reduced immune response, the dangers of PFAS have been known for decades. A recent federal study has directly associated testicular cancer with PFOS, a type of PFAS, especially in military firefighters. With over 359 military sites contaminated by these chemicals, the health implications for military personnel and surrounding communities are alarming.
Regulatory Push and Military Pushback
Regulators and environmental groups are advocating for stringent restrictions on PFAS use and manufacturing. However, DoD officials argue that such restrictions could jeopardize national security and the military's ability to fulfill its mission. The Pentagon's stance is that losing access to PFAS would greatly impact the safety and survivability of its operations.
The Environmental Protection Agency (EPA) Steps In
In March, the EPA proposed federal limits on PFAS in drinking water supplies, aiming to dramatically reduce the permissible levels. The DoD's current threshold for PFAS in drinking water is 70 parts per trillion, but the new regulation would significantly lower this limit, adding pressure on military installations to find alternatives or face non-compliance.
Finding the Middle Ground
The DoD acknowledges the need to phase out nonessential and noncritical PFAS-containing products. However, for mission-critical uses, the department emphasizes the significant benefits these chemicals bring to national security. This stance is echoed by Kevin Fay of the Sustainable PFAS Action Network, who argues for a balanced approach to managing these chemicals, taking into account environmental, health, and industrial needs.
The Way Forward
While the DoD is moving towards phasing out PFAS-laced firefighting foam and seeking alternatives for non-essential uses, the challenge lies in finding viable replacements for mission-critical applications. Researchers and industry advocates are working on identifying such alternatives, but the path forward is complex and requires a nuanced approach that balances operational needs with health risks.
Impact on Military Personnel
For military personnel who have been exposed to PFAS, particularly through firefighting foam, the concern is personal and immediate. The fear of developing cancer or other health issues due to PFAS exposure is a constant source of anxiety. The DoD's efforts to address these concerns are ongoing, but the path to a PFAS-free military is fraught with challenges.
Conclusion
The debate over PFAS use within the US Military encapsulates a broader dilemma faced by modern societies: how to balance technological and operational advantages with potential health and environmental costs. As research continues and regulatory bodies tighten restrictions, the DoD, along with other stakeholders, will need to navigate this complex landscape carefully. The ultimate goal is to ensure national security without compromising the health and safety of those who serve and the communities that support them.