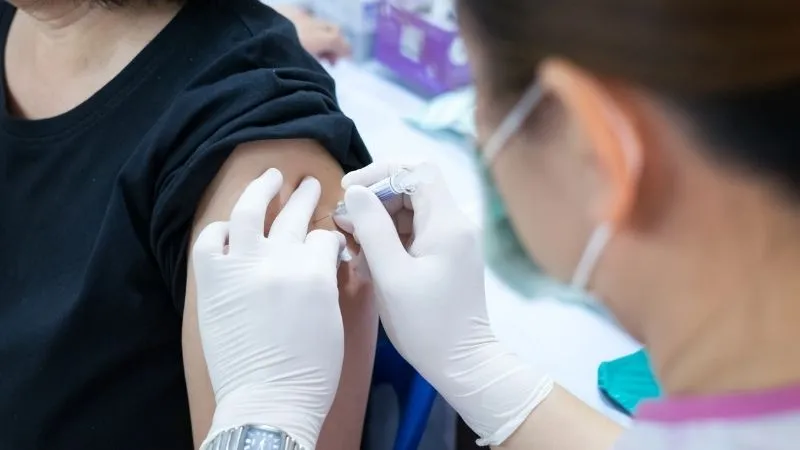 The Department of Veterans Affairs just announced that all veterans, spouses, and caregivers can get walk-in vaccinations at VA medical centers nationwide.
You can get the walk-in vaccines regardless of whether you otherwise qualify for VA care.
Up until now, veterans were only able to make pre-scheduled appointments to get a coronavirus vaccination.
Over the last several months nearly 3 million vaccinations have been given to veterans and federal employees.
Important: 85% of Vets Aren't Using This $42k Housing Benefit – Confirm Eligibility for Payment Adjustment in 60 Seconds
With more doses now available, the VA is hoping to increase that number.
"VA encourages those who wish to get their COVID-19 vaccine without an appointment to check the walk-in hours and requirements at their local facility," acting VA Under Secretary for Health Dr. Richard Stone said in a statement

"Individuals taking advantage of walk-in vaccinations may need to wait for the vaccine to be prepared and will be screened when entering the facility."

VA officials have said that as many as 31 million Americans are eligible to receive vaccines through the department, but many of those individuals have other options for vaccinations such as state-run mass vaccination sites and personal physicians. The department does not track veterans who receive the vaccine outside the VA system.

via Military Times
TRENDING: Military Families Receive Special Discounts & Offers with Top Home Security Companies (Save Hundreds)
The VA has played a large role in helping vaccine Americans during the pandemic.
In late March, the Save Lives Act was signed into law which expanded the VA's authority to vaccinate veterans, spouses and caregivers.
If you are looking to take advantage of the walk-in vaccinations, check your local VA clinic to confirm their hours of operation.