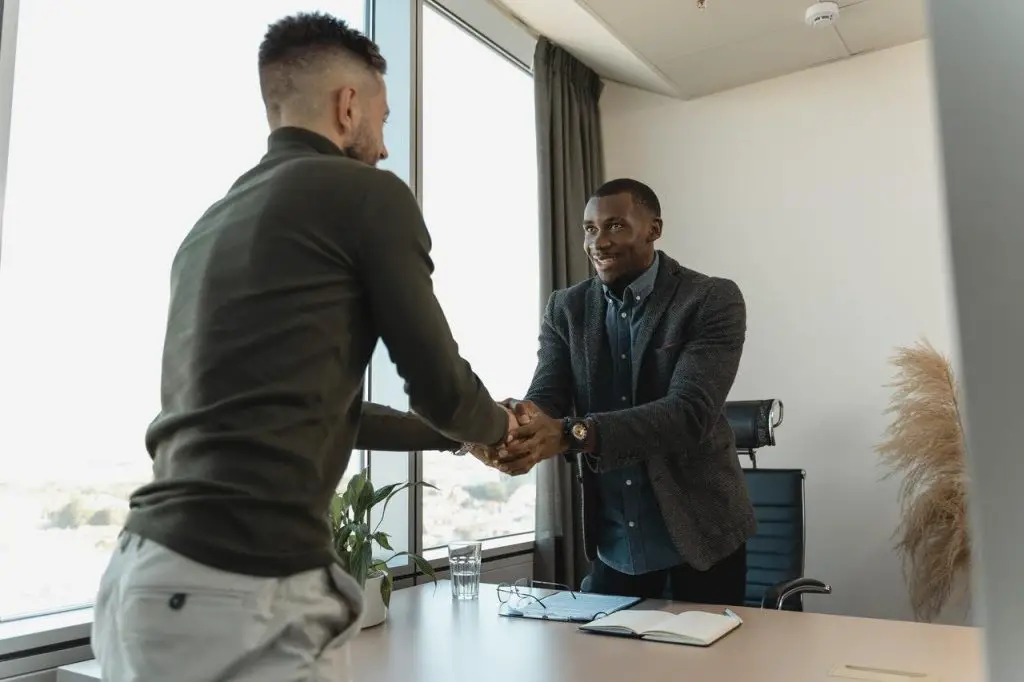 Some of the best job opportunities for veterans come from the federal government. In 2018, the US Office of Personnel Management, or OPM, reported that 31% of government jobs across 28 agencies were held by veterans.
While branches of the US Armed Forces obviously employ many veterans through military jobs, here are some of the top agencies that hire veterans. We'll use the OPM's report for veteran hiring percentages.
Government Jobs for Vets in Justice and Law Enforcement
Percent of workforce made up by veterans: 24.1%
The US Department of Justice hires veterans for a wide variety of roles. Through frequent veteran job fairs, they give veterans the opportunity to become:
Correctional officers
Accountants
IT specialists
Intelligence researchers
Safety and occupational health professionals
The DOJ also includes other government agencies well-suited to veterans including the ATF, FBI and DEA.
The Department of Homeland Security
Percent of workforce made up by veterans: 26.8%
Though it offers similar career opportunities to veterans, the Department of Homeland Security is separate from the Department of Justice. Its responsibilities focus more on border security, counter terrorism and infrastructure protection. Career paths at the DHS lead veterans to multiple agencies under their umbrella, including:
Immigration and Customs Enforcement
The Secret Service
The Federal Law Enforcement Training Center
The Federal Emergency Management Agency
Other administrative agencies
Department of Transportation
Percent of workforce made up by veterans: 36.7%
Like the DOJ, the Department of Transportation features a robust veterans hiring program. In partnership with the VA, Department of Defense and other government agencies, the DOT hires veterans for six main roles:
Aviation pilot
Air traffic controller
Aviation maintenance tech
Commercial motor vehicle driver
EMS
Railroad operation manager and technician
The Veterans Administration
Percent of workforce made up by veterans: 31.8%
Because they have almost 1,300 locations across the country, the VA offers veterans a flexible list of potential careers. While they of course need medical professionals of all kinds (doctors, nurses, technicians, etc.), they also need:
Mental health advocates
Administrators and leaders
Human resources representatives
Accountants
Law enforcement professionals
Perhaps the greatest advantage of jobs for veterans at the VA is the large education assistance program.
The Department of Energy
Percent of workforce made up by veterans: 25.5%
From national security to energy research, the Department of Energy offers veterans not just rewarding careers, but also training for many of the jobs they offer, including:
Clean energy research and development
Industrial, electrical, nuclear and mechanical engineering
Facilities management
Geographical mapping
Public relations
The Department of Agriculture
Percent of workforce made up by veterans: 12.8%
While the Department of Agriculture doesn't boast the highest percentage of employed veterans, they offer perhaps the most diverse jobs to veterans:
Fire fighters
Food inspection and public health professionals
Soil conservation researchers and technicians
Information technology
The USDA also offers two apprenticeship programs that offer thousands of hours of paid hands-on, on-the-job training.
Prepare Yourself for the Federal Job Application Process
Most of these agencies also extend hiring preference to disabled veterans and military spouses. For more information on these programs and how to start your job search, visit our page on job hunting for veterans. Keep in mind that most of these government job hiring initiatives require applicants to be honorably discharged or retired from the military.