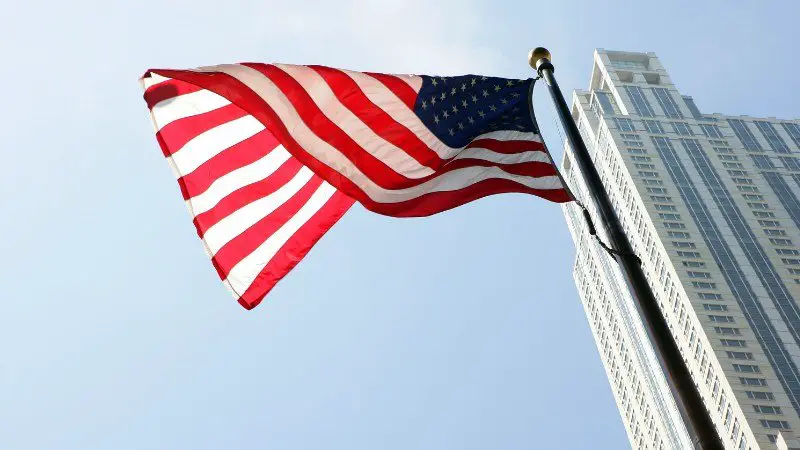 Military service members undergo rigorous training that equips them with discipline, strategic thinking, and leadership skills. These qualities make them excellent candidates for entrepreneurship, and many veterans have gone on to start successful businesses.
In this article, we'll highlight a few examples of top US military veteran entrepreneurs who have made their mark in the business world.
Todd Connor, Founder of Bunker Labs
Todd Connor served in the US Navy for over a decade, where he worked in various positions, including as a Naval officer and as a White House Fellow. After leaving the Navy, Connor founded Bunker Labs, a non-profit organization that helps military veterans start and grow their businesses. Since its inception in 2014, Bunker Labs has helped over 1,000 veteran-owned businesses and has expanded to 27 locations across the US.
Jake Wood, Co-Founder of Team Rubicon
Jake Wood served in the US Marine Corps, where he deployed to Iraq and Afghanistan. After leaving the military, he co-founded Team Rubicon, a non-profit organization that provides disaster relief and humanitarian aid. The organization is staffed primarily by military veterans and has responded to disasters around the world, including Hurricane Katrina, the earthquake in Haiti, and the Ebola outbreak in West Africa.
Sean Matson, Founder of Matbock
Sean Matson served in the US Navy SEALs for over a decade, where he gained experience in combat diving, parachute jumping, and other specialized skills. After leaving the military, he founded Matbock, a company that designs and manufactures lightweight gear for military and first responders. Matbock has won numerous awards for its innovative products, including the US Army's "Top 10 Greatest Inventions" award in 2015.
Randy Hetrick, Founder of TRX
Randy Hetrick is a former Navy SEAL who founded TRX, a company that manufactures and distributes a fitness training system. Hetrick developed the TRX system while serving as a Navy SEAL, using equipment he made himself while deployed overseas. After leaving the military, he founded the company in 2005 and has grown it into a successful business with products sold in over 140 countries.
TRX has been recognized for its innovation in the fitness industry, and Hetrick's dedication to helping people achieve their fitness goals has made the company a leader in the field. Hetrick credits his military training with helping him develop the discipline and determination necessary to build a successful business.
In addition to his work with TRX, Hetrick is committed to supporting other veterans and their families. He has made significant donations to veterans organizations and has worked to provide job opportunities to other veterans looking to transition to civilian life.
Hetrick's success with TRX and his commitment to supporting other veterans have made him a leader and an inspiration to other veteran entrepreneurs.
Todd Ehrlich, Founder of BAM Worldwide
Todd Ehrlich served in the US Army, where he worked in military intelligence and counterterrorism. After leaving the military, he founded BAM Worldwide, a technology consulting firm that specializes in cybersecurity, cloud computing, and other IT services. BAM Worldwide has worked with clients such as Amazon, Microsoft, and the US Department of Defense.
What makes military veterans successful entrepreneurs?
Military veterans possess several qualities that make them well-suited for entrepreneurship. Here are a few of the most important ones:
Leadership skills: Military service members are trained to lead teams, make difficult decisions, and work under pressure. These skills translate well to entrepreneurship, where leaders must be able to inspire and motivate their teams, navigate challenges, and make strategic decisions.
Discipline: Military service requires a high level of discipline, both in terms of physical fitness and adherence to rules and procedures. This discipline carries over to entrepreneurship, where entrepreneurs must be able to manage their time effectively, stay focused on their goals, and adhere to ethical and legal standards.
Problem-solving ability: Military service members are often faced with complex and unpredictable situations that require them to think on their feet and come up with creative solutions. This skill is also essential in entrepreneurship, where entrepreneurs must be able to identify problems, develop solutions, and pivot when necessary.
Resources for veteran entrepreneurs
If you're a military veteran interested in entrepreneurship, there are several resources available to help you get started. Here are a few examples:
Bunker Labs: As mentioned earlier, Bunker Labs is a non-profit organization that provides resources and support to veteran entrepreneurs. They offer a range of programs, including an online learning platform, a business incubator, and networking events.
Boots to Business: This program is offered by the US Small Business Administration and provides entrepreneurship training to transitioning service members and their spouses. The program is available both in-person and online and covers topics such as market research, business planning, and financing.
Veteran Entrepreneur Portal: This online portal, maintained by the Department of Veterans Affairs, provides a wealth of information and resources for veteran entrepreneurs. The portal includes information on business planning, financing, and government contracting, among other topics.
Final thoughts
Military veterans have a unique set of skills and experiences that make them well-suited for entrepreneurship. The examples highlighted in this article demonstrate the potential for success that veteran entrepreneurs can achieve.
If you're a veteran interested in starting your own business, there are many resources available to help you get started. With hard work, discipline, and a bit of luck, you could be the next veteran entrepreneur success story.