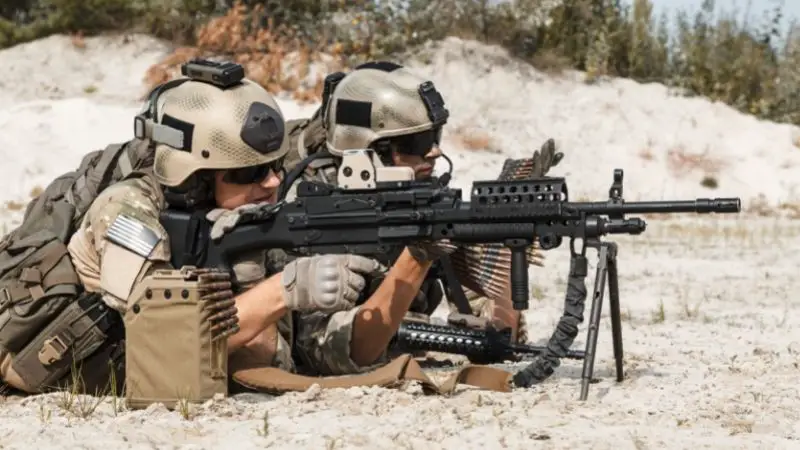 More Recruiting Convenience Through Online Options Available Until Mid-June
Army recruitment is available online from May 10th, 2021, through June 14th, 2021. For those considering a career in the armed forces, all that's needed is a viable internet connection and free time. GoArmy.com walks you through the process with ease. It's a simple three-step affair:
Fill Out The Recruitment Form Online
Wait To Be Contacted With The Next Steps By A Recruiter
Follow Associated Instructions And Find Your New Career In The Armed Services
The army offers a variety of career options, and you can find over 200 job opportunities to fit your particular skill set. Online recruitment makes direct connection with recruiters much easier. Once you've made contact, they'll assure you get the help you need throughout the process.
TRENDING: Congress Gives U.S. Veterans a Generous Mortgage Relief Program – Confirm Eligibility in 60 Seconds with Quick Quiz
Finding A Career Niche
Most lifestyles have some sort of representation in armed services work, believe it or not. Even chaplains and musicians have a place in the armed services; provided they're willing to work hard, follow orders, and give it their all. Morale is a big deal, and the mental wellbeing of individuals is quite important.
Something else recruiters can help you do from an online application is make up your mind as to which sort of career choices best fit you. A lot of young people don't quite know what they really want. In fact, it's not uncommon for someone to be unclear what their life's ambition is until well into their forties. An army recruiter can examine your varying aptitudes and at minimum get you pointed the right direction.
After a few years working in varying areas which match your skills, you may find through the army that you have a talent for something you never realized, and this could well prove to be a life-long career. Many with mechanical aptitude had neither the inclination nor discipline to pursue that aptitude until they became involved in machinist work in the armed services. After their term was done, they went out and started a business.
TRENDING: Military Families Receive Special Discounts & Offers with Top Home Security Companies (Save Hundreds)
Getting The Information You Need To Make An Informed Choice
Online recruitment puts more visible, digestible options at your fingertips, and gives you the ability to conveniently explore them so you can find which best fit you, on your time. However, the recruitment window closes June 14th; so if you're considering military service, check out GoArmy.com and think about signing up online today.