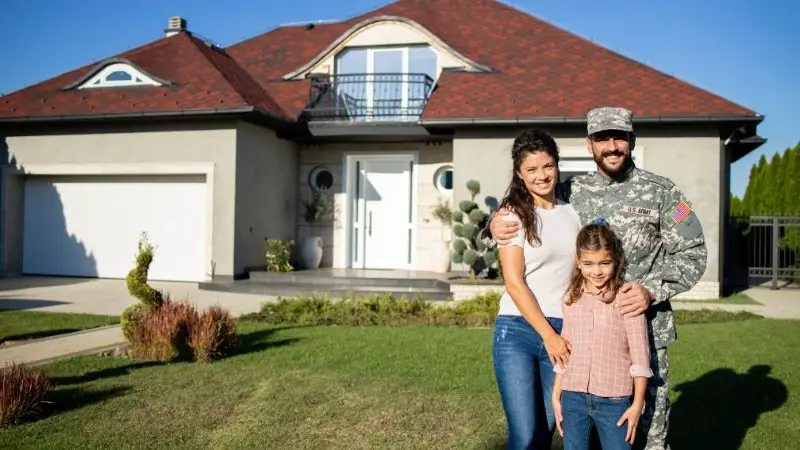 If you're a veteran or an active-duty military member dreaming of owning a home, VA home loans can make that dream a reality. Backed by the Department of Veterans Affairs (VA), these loans offer numerous advantages over conventional mortgages. In this comprehensive guide, we will delve into the benefits of VA home loans and provide you with a step-by-step process to apply.
Whether you've served in the military or are an eligible surviving spouse, understanding this valuable benefit can help you secure affordable financing for your dream home.
Understanding VA Home Loans: An Overview
VA home loans are mortgage loans designed specifically for veterans, active-duty military personnel, and eligible surviving spouses. Unlike conventional mortgages, VA loans are guaranteed by the VA, allowing lenders to offer more favorable terms and conditions. The VA is not the originator of the mortgage. They are simply guaranteeing it.
The key advantages of VA home loans include:
No Down Payment Requirement: VA home loans provide the remarkable benefit of not requiring a down payment. This eliminates the need to save a significant amount of money upfront, making homeownership more accessible, especially for first-time buyers.
Lower Interest Rates: One of the most appealing features of VA home loans is the typically lower interest rates they offer compared to conventional mortgages. This can result in substantial long-term savings over the life of the loan, reducing the overall cost of homeownership.
No Private Mortgage Insurance (PMI): VA loans do not require private mortgage insurance (PMI). This further reduces monthly expenses, as PMI is typically required for conventional loans with a down payment of less than 20%. Not having to pay for PMI can save borrowers hundreds of dollars each month.
Flexible Credit Requirements: VA home loans often have more flexible credit requirements compared to conventional mortgages. This flexibility is particularly beneficial for veterans who may have faced credit challenges during their military service. It provides a pathway to homeownership, even for those with less-than-perfect credit.
How to Apply for a VA Home Loan
Now that you understand the advantages, let's explore the step-by-step process to apply for a VA home loan:
Obtain a Certificate of Eligibility (COE): Before applying for a VA home loan, you'll need to obtain a Certificate of Eligibility (COE) from the VA. This certificate verifies your eligibility for the loan program and provides essential information to lenders. You can apply for the COE online through the eBenefits portal or by mail using VA Form 26-1880.
Choose a VA-Approved Lender: Research and select a VA-approved lender that offers VA home loans. These lenders are well-versed in the requirements and process of VA loans, making the application smoother. You can find a list of approved lenders on the VA's website or by consulting with your local VA office. Get free VA Loan quotes on Military.net
Gather Required Documents: To complete your loan application, gather necessary documents such as proof of income, bank statements, employment history, and identification documents. Having these documents ready in advance will expedite the application process.
Complete the Loan Application Process: Work closely with your chosen lender to complete the loan application process. Provide all the required information and documents, and be prepared for a credit check and appraisal of the property you intend to purchase. The lender will guide you through the specific requirements and ensure a smooth application process.
VA Loans Help Make Homeownership More Affordable
VA home loans offer substantial benefits and opportunities for eligible veterans and active-duty military personnel to achieve homeownership. With no down payment requirement, lower interest rates, no need for private mortgage insurance, and flexible credit requirements, VA loans provide a path to affordable financing.
Understanding the eligibility criteria and following the application process diligently will help you navigate this exclusive benefit. Whether you're a veteran or an active-duty service member, explore the advantages of VA home loans and leverage this valuable program to make your homeownership dreams come true.